Louisville

  In Person – Sept '21
Fall/Winter Sale Schedule Coming Soon!
Since 1997 KidStuff Sale has been helping families throughout Kentuckiana locate gently used, quality items for their children, while also providing a venue for families to sell unused items adding to the family budget.  We would love for you to join our community – as a shopper, seller or both!
KidStuff Sale – Buy what you need…sell what you don't.
Join for
event updates,
newsletters

and

contests!
Pre-Sale Shopping
Opportunities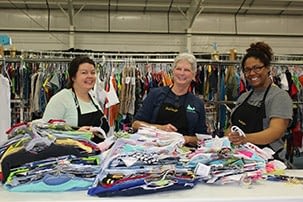 Team Presale
September TBA
Starting times from
x:00 pm to x:00pm
Doors close at x:00 pm
Join the KidStuff Sale Team and help at the event.  Meet other moms, and have a great time selling and shopping together. Being on the sale Team is fun! Join a community of moms who together  organize the sale, merchandise, and display furniture and toys. We also have fun spots for folks to greet and assist shoppers, help with sale set up and more.
Early Bird PreSales
Earliest Bird Presale Ticket 
Shop 9am Wed., March 11th
Ticket cost $15.50
Early Bird Presale Ticket
Shop 12pm., Wed. March 11th
Ticket cost $10.50
Shop early for a wonderful selection of merchandise and prices while supporting our sponsor charity.
A portion of the proceeds donated to local charities voted on by our community of sellers.
Contests! 
Enter a number of early shopping contests offered on our WEBSITE PAGE,  on Facebook, Instagram page  and through our email blasts.
We give away early shopping passes, KidStuff Kash and a $100 shopping spree!
*winners are announced on Facebook  and IG and are also verified by email invitation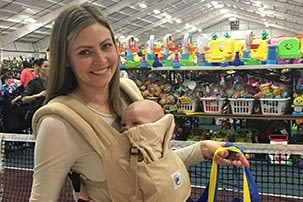 New Parent Presale
Registered Special Guests 
*registered via website or social media – be sure to bring email invitation for entry! Thx 
Registered New Parents/Grandparents
Register if you are a new parent, grandparent and foster parent with little one 12 mo. or younger – invitation good for registrant plus 1.*exception is during covid season(s) when each shopper will need a ticket for accurate head count.
  Registered HEROS  and First Responders / Heros who serve others
Register for this special early presale for Police, Firefighter, EMT – Active or retired Military, Registered Nurse, Teacher or Seminary.
DOLLAR DASH introductory paragraph