KidStuff Consignment Sale Info
Louisville

  In Person – Sept '21
Fall/Winter Sale Schedule Coming Soon!
Since 1997 KidStuff Sale has been helping families throughout Kentuckiana locate gently used, quality items for their children, while also providing a venue for families to sell unused items adding to the family budget.  We would love for you to join our community – as a shopper, seller or both!
KidStuff Sale – Buy what you need…sell what you don't.
Join for
event updates,
newsletters

and

contests!
Pre-Sale Shopping
Opportunities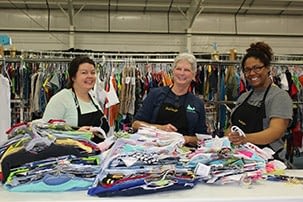 Team Presale
September TBA
Starting times from
x:00 pm to x:00pm
Doors close at x:00 pm
Join the KidStuff Sale Team and help at the event.  Meet other moms, and have a great time selling and shopping together. Being on the sale Team is fun! Join a community of moms who together  organize the sale, merchandise, and display furniture and toys. We also have fun spots for folks to greet and assist shoppers, help with sale set up and more.
Early Bird PreSales
Earliest Bird Presale Ticket 
Shop 9am Wed., March 11th
Ticket cost $15.50
Early Bird Presale Ticket
Shop 12pm., Wed. March 11th
Ticket cost $10.50
Shop early for a wonderful selection of merchandise and prices while supporting our sponsor charity.
A portion of the proceeds donated to local charities voted on by our community of sellers.
Contests! 
Enter a number of early shopping contests offered on our WEBSITE PAGE,  on Facebook, Instagram page  and through our email blasts.
We give away early shopping passes, KidStuff Kash and a $100 shopping spree!
*winners are announced on Facebook  and IG and are also verified by email invitation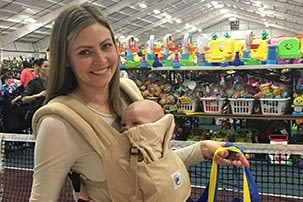 New Parent Presale
Registered Special Guests 
*registered via website or social media – be sure to bring email invitation for entry! Thx 
Registered New Parents/Grandparents
Register if you are a new parent, grandparent and foster parent with little one 12 mo. or younger – invitation good for registrant plus 1.*exception is during covid season(s) when each shopper will need a ticket for accurate head count.
  Registered HEROS  and First Responders / Heros who serve others
Register for this special early presale for Police, Firefighter, EMT – Active or retired Military, Registered Nurse, Teacher or Seminary.
DOLLAR DASH introductory paragraph
Shopper

Frequently Asked Questions

click boxes for details
How often do you have sales?
We usually have three sales in the Fall and three sales in the Spring, held at different venues in Louisville, Oldham County, and Southern Indiana. Check our
website
and
Facebook page
periodically to stay up to date on event information and updates.
Do I have to pay admission to enter the sale?
There is no fee to shop our sale. When it's open to the public, anyone is welcome to shop the sale.
What will I find at the sale?
Each season offers different items and brands depending on what our consignors choose to sell. We always have clothing, shoes, and accessories for children (sizes preemie thru 12), as well as maternity clothing and accessories. We also have toys for all ages, bedding, nursery furniture, strollers, swings, bouncy seats, car seats, infant items, outdoor toys, books, puzzles, games, DVDs, and much more.
How can I shop early for best selection?
All sellers shop before the public. This is one of the many perks of selling with us. If you are a seller who is able to join our team, you shop even earlier.
I'm expecting, can I shop early?
If you are an expecting mom or new mom or grandmother (with a baby 12 mo. or younger), you can sign up for our New Parent Presale. There are a limited number of spots per event, so be sure to sign up early! Sign up for each sale location if you'd like to attend multiple events.
Can I bring a stroller?
Yes, you may bring a single-wide stroller. The size of the venue will determine the width of the shopping aisles.
Will you have shopping carts?
No. You may also bring a laundry basket, wagon, or bag to carry all of your items. We also offer huge IKEA shopping bags for your use. Once full, you can place them in our HOLD area for hands-free shopping. Unclaimed items are returned to the floor after two hours.
Can I try items on?
No. We do not offer dressing rooms at our locations for security reasons.
What is your return policy?
All sales are final. We offer an Inspection/Check Item Table, prior to entering the register area, where items can be opened and fully inspected for satisfactory condition. If you are uncertain, we suggest you do not purchase the item.
Can I bring my kids?
Sure! We ask that you keep them within arm's reach at all times to protect their safety, as well as the safety of our Sellers' items.