Virtual Sale

: Schedule & Info
SHOP ONLINE
May 12-15
Shop from local families
VIRTUALLY anywhere!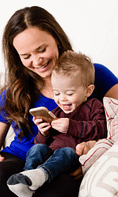 Find things you like
Check them out
Pick them up
It's that easy!
PICK UP LOCALLY
May 24/25 
Pick Up Located at
1780 Plantside Drive, Louisville KY 40299
Pick Up in New Albany, IN
Virtual Sale

: How It Works
Learn more about our VIRTUAL Sales!
KidStuff, MomStuff, Decor, Furniture, and much more!
Don't miss this great opportunity to SHOP and SELL new and gently used items,
declutter your home, and add to your family budget.
Shop and save 80%-90% off retail and get the things you need!
Virtual Sale

: Early Bird Access